Here are helpful suggestions for Orlando homeowners when it comes time to select the finishes, upgrades, and colors for your custom home.
Selections refer to all of the details homeowners must decide on when designing and building a custom home. While many of the building materials, or 'bare bones', of the structure are left to the discretion of the architect and construction team, the homeowners get to choose all of the finishes that will ultimately make the house a home and give it the custom flare that reflects the clients' unique style. All of the details ranging from the hardware, flooring, style of the windows, to the paint, plumbing fixtures, and lighting – must all be decided on by you, the homeowner. With so many choices to make and so many options to choose from, this process can seem overwhelming. But thankfully there are some simple tips to keep it manageable and fun!
Don't Be In A Rush
Building a custom home can be a rather lengthy process, but this can be to the homeowner's advantage. This means you have ample time to choose your selections. So, don't rush the process. Make sure to spend this time wisely and research different brands and styles to find the one that fits your taste and shop around to make sure you're finding a good deal and a quality product. The earlier you start, the better.
Selections Schedule 
One of the exciting things about building the custom home of your dreams is how involved you get to be throughout the process. You will work closely with the builder who will ensure every detail is to your liking. Ask your builder about setting up a Selections Schedule that coincides with the construction schedule. This way, you will know exactly when the selection decisions need to be made. No surprises! With a Selections Schedule, you'll be fully equipped to make decisions on time and in the right order.
You're Not Alone
There are a lot of selections to be made, and the task can be daunting for the client. Another advantage to working with a Budron Homes is all of the knowledge we bring to the table. A good builder will work hard to understand your taste and preferences, allowing you to make selection recommendations accordingly. At Budron Homes, we've built a lot of houses and have worked with a wide range of different finishes. We're happy to help you narrow down your choices based on your unique style.
Imagine The Possibilities  
Your custom home should, above all, reflect your taste  and suit your lifestyle. When choosing the selections for your custom home, make sure to take into account how you live now. What details of your past or current homes have served you well? Think about what has worked and what hasn't. Imagine life in your new home and the way you want it to look, feel, and flow. Keeping these things in mind will help inform your decisions throughout the selections process.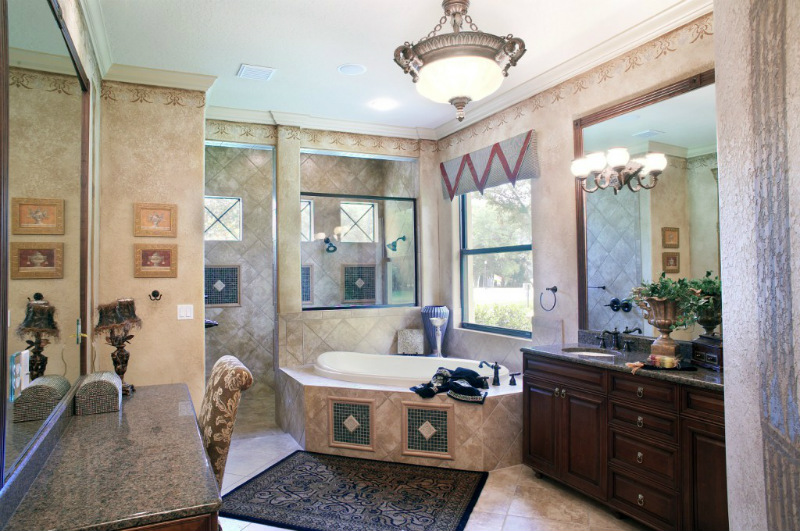 Stay Organized
With so many decisions to be made, it can be easy to mix up and confuse what's been done with what still needs to be done. You can avoid this by keeping record of the research, options, and decisions you've already completed and a running tab of what still needs to be done. Keep detailed record of brands, colors, sizes, finishes, prices, etc., along with dates and any correspondence between yourself and the builder. The more detailed your records, the more confidence you and the builder can be when it comes time to execute the selections decisions you've made. And trust us, you will only want to make these decisions once.
There are many exciting and rewarding steps when designing and building a custom home. One of them is getting to choose all of the selections, both big and small, that come together to define your home. There are many decisions to be made, but it doesn't have to be intimidating or overwhelming.
Follow these tips and feel free to speak with one of the best custom home builders in Orlando, Budron Homes, about any questions you may have. Budron Homes is here to serve you and make sure your custom home is the home of your dreams, even down to the faucets in your bathroom or the grout in your kitchen. Call us today at (407) 347-0701 for a free consultation. Budron Homes is rated A+ with the BBB of Central Florida and is a 2015 Parade of Homes winner.